The Greenbelt Conservancy
This year, I have chosen The Greenbelt Conservancy. Their beautiful parks, forests, hiking trails and educational environmental programs have given me so much joy over the years so, I wanted to give back a bit.
Here, from their website, is what they're all about:Greenbelt Conservancy:
The Conservancy raises funds for many purposes, including maintenance and operation of the Carousel for All Children; natural resource management, which includes trail maintenance, mapping; and the exhibits and operations at our Nature Center and environmental education programs for PreK-school age students during the school year and in summer camp. The Board of Directors is responsible for the wise management of its endowment, increasing funds and public participation, protection and management of Greenbelt lands and expanding public programs.
The Conservancy raises money to support:
Environmental Education Programs in High Rock Park and the Greenbelt Nature Center including summer camp, school visit programs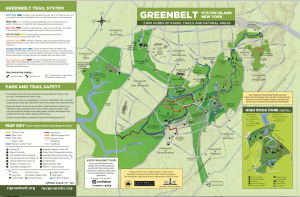 Natural Resource Management including trail maintenance, mapping, forestry and wetland management, plant and wildlife monitoring, invasive plant management and the planting of native trees and shrubs
Greenbelt Nature Center exhibits, operations and a wide array of environmental education programs
Carousel for All Children maintenance and operation, The Carousel is located in the Greenbelt's Willowbrook Park
Special Community Events that encourage enjoyment of the Greenbelt including the High Rock Challenge 10k Adventure Race, Blue Jean Ball, Shakespeare in the Greenbelt, Annual Pumpkin Festival and many more.
Please visit their website to learn more: https://sigreenbelt.org/about-us/

Maria Casolaro