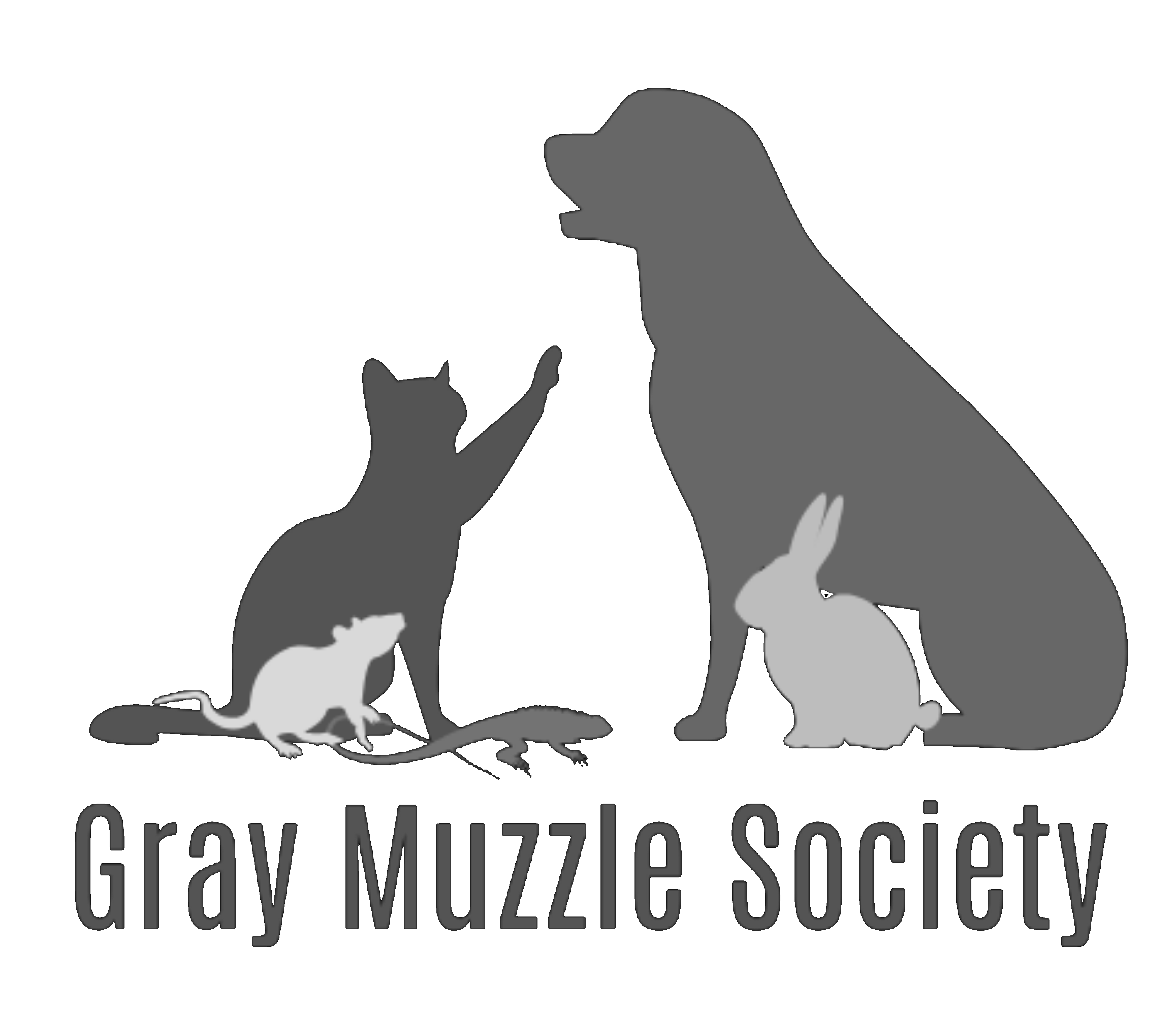 The Gray Muzzle Society believes that every pet deserves to grow old with a family that loves them. They work to keep pets with their families and help elder and special needs homeless pets find their forever home until their end of days by providing financial support to families in need. They know that both people and their pets need assistance and they focus on this reality.
For the owners, they help them connect with resources to provide them with their own basic necessities. They aim to keep pets with their owners as long as possible through grants and donations to assist with low/no-cost veterinarian care, food, spay and neutering, education, and financial assistance for pets and their people. (In many cases the owners pass away, are moved where they can no longer keep their pet, or do not have the resources to care for themselves or their pets.) When this occurs, they utilize a large network of foster volunteers who welcome pets in need into their homes. Whether you have room for just one pet or a few, you can keep them for several weeks or a few years providing a loving home for them to feel safe and secure in their final days. They have both foster programs and adoption programs.
The Gray Muzzle Society is not limited to dogs and cats. They own Gray Muzzle Ranch in Morrison, Colorado where they care for homeless goats, pigs, and other abandoned and abused animals. They are always on the lookout for any animal in need and offer a "no questions asked" surrender opportunity.
This year Taproot Guru will be donating funds to this great organization.
How can you help?
Visit their website at: graymuzzlesociety.org
There are many opportunities for marketing, ranch-hand help and donations, fostering, monetary donations, even providing transportation to appointments. Spreading the word is always appreciated and costs nothing!
Thank you for helping Taproot Guru to support them. Like Taproot, they are a unique organization which focuses on BOTH the human and the animal.

Annette Aldridge